Identidad corporativa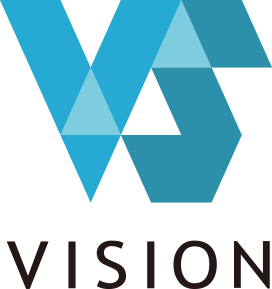 Form
Triangle
Angle of view of CCTV camera that watches over and protects at a wide range of angles has been embodied and bright triangle of V and S illustrates the image of CCTV capturing images of darkened alleyways.

Apex and line
Line connected with the apexes signifies the invisible but firmly established network of Vision that can be formed immediately with client.
color
By using bluish green color through appropriate mixture of blue tone that symbolizes the artificial steel products such as camera and structures, and reliability of vision and green tone, which is the color of nature, it illustrates the volition of Vision to harmonized with nature without damaging it and identity of Vision that can be trusted.
RGB : #33aad3
CMYK : C : 71% M : 19% Y : 15% K : 0%

RGB : #7fccdf
CMYK : C : 52% M : 6% Y : 15% K : 0%

RGB : #2e90aa
CMYK : C : 77% M : 33% Y : 31% K : 0%